Although I write about our travels, I actually am still employed by my old company and actually work at least a little bit every day, and sometimes more. It is done mostly now while on the road. But sometimes I still need to travel for staff meetings, sales meetings, and some trade shows. My actual job title now is "Head of Strategy" for ASSA ABLOY Americas. My boss is Lucas Boselli, Head of the Americas for ASSA ABLOY.
Lucas called for what he calls his "ETM" (Executive Team Meeting) in New York around Christmas in one part to have a year end staff meeting, also to celebrate a fantastic results year in his division as Manhattan at Christmas time is stunning. So in the middle of December while we were parked at the beach I flew to New York and stayed 3 nights at the fantastic "W" Hotel on Times Square.
I will skip any review of the business aspects of the trip (which were positive I must add) and will only mention the evening activities of the trip. The first evening was in advance of most of the team arriving as it is a short trip for many of them from the New Haven area, so I just walked around the Times Square area and grabbed a bite on the go.
The next night, after the meeting, we all went to a nice dinner together followed by a Broadway show called "Come From Away". It is a thoughtful, funny, and very touching show about all the flights coming from overseas on 9/11 that were diverted to a small airfield in North Eastern Canada. I won't go into any details of the show except to is was wonderful and I recommend it to everyone.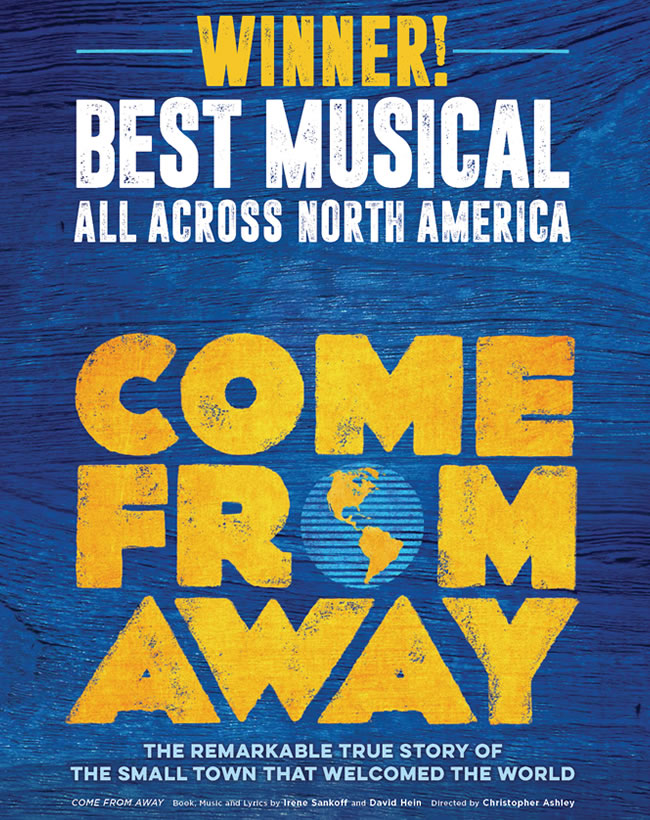 The next evening was a nice retirement diner party for Steve Timmons, who had been with ABLOY in Canada and later the US for 47 years! Steve and I have known each other for 20+ years and worked more closely together during my time running the High Security Group of which ABLOY was a member. Steve had a great career and I appreciated the opportunity to honor him.